WORK HANDS-ON WITH CELEBRITY MINDSET COACH, LAURA ST JOHN
If you are ready to go beyond the self doubt and fear that keeps you from achieving your dreams, then this is the perfect opportunity for you. My private group coaching will teach you my signature manifesting tools so that you can remove those blocks and tap into your dreams and goals faster than ever before.

HOW IT WORKS
We meet on zoom so you can be anywhere. The lesson of the week is delivered on Thursdays at 1030am EST. Recordings available if you can't make it live. Interactive Live Q&A sessions are Mondays at 8pm EST. If you are on a time zone or busy at those times, you can submit questions online and watch the replay.
Enrollment deadline: We have started this group. If you still want to get in, you need to catch up on 3 zooms before Monday, Oct 1st!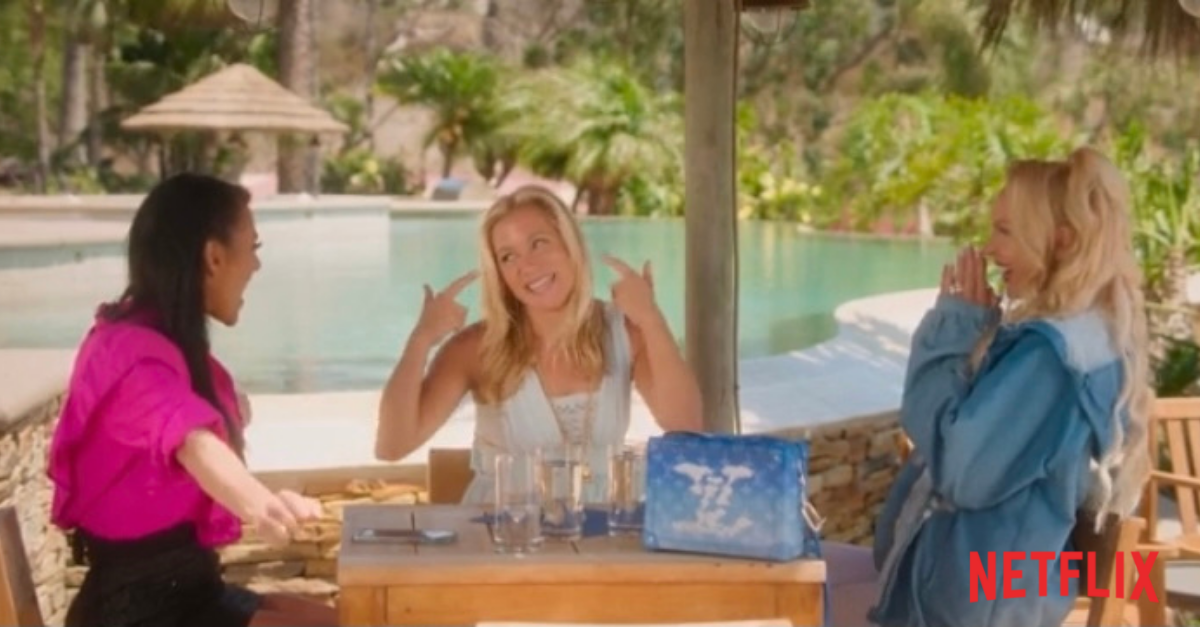 As Seen on NETFLIX
Laura's was featured mindset coach on the Emmy nominated show Selling Sunset on Netflix, where she coaches Christine Quinn and Vanessa Villela on how to stop recreating the pain of the past. Everyone has a moment in life where they have to "take the keys" back of their power.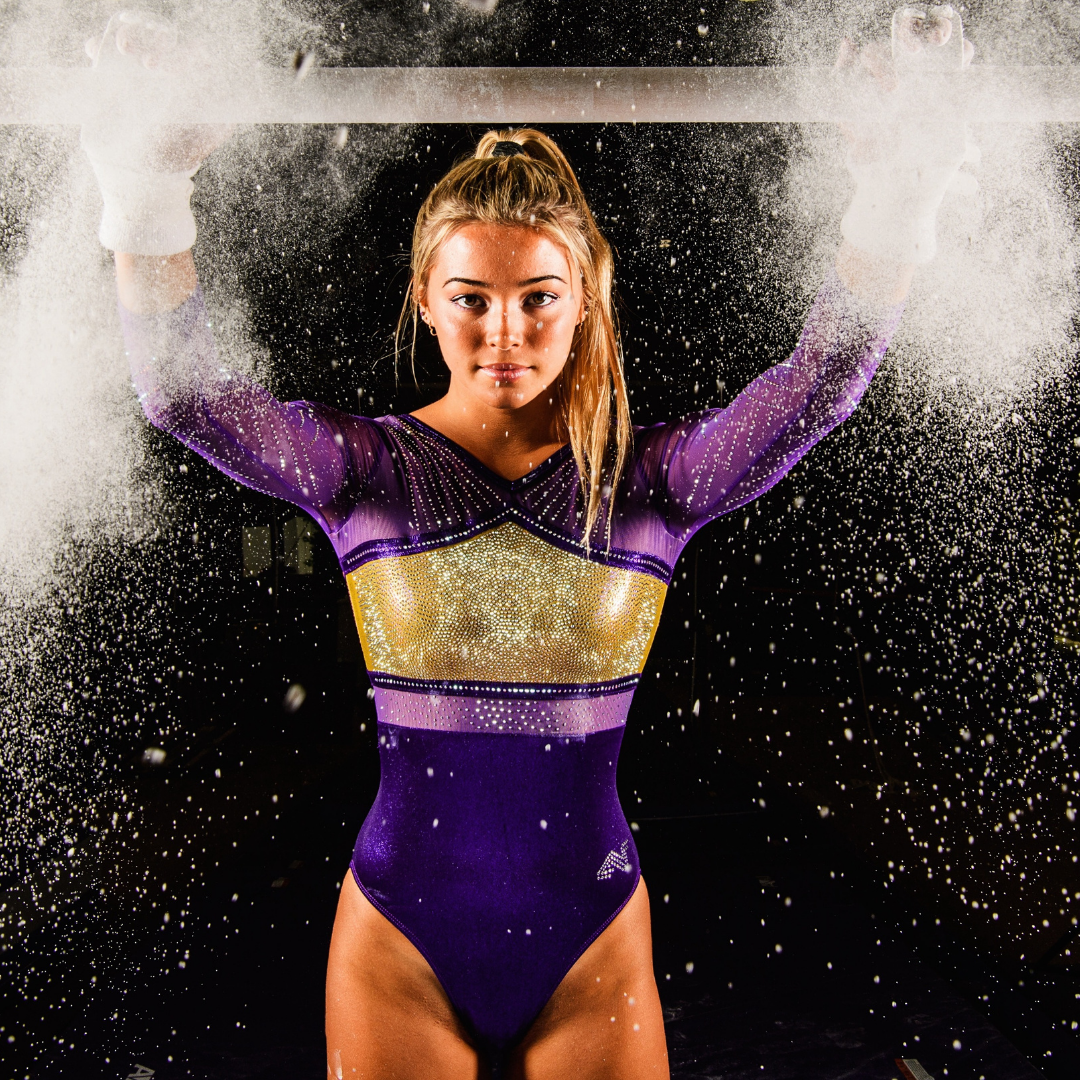 Created Bigger than Olympic Dreams
Working with my Aunt Laura has given me the mindset I needed to create "bigger than Olympic" dreams. She taught me how to turn down self doubt and follow my heart. I carved a social media path that has led me to become the #1 NCAA followed athlete. The day I saw myself on a billboard in Time Square made me realize that with a positive mindset, I can attain anything! Laura helped me stay true to the core values of who I am and how I want to inspire others.
--Olivia "Livvy" Dunne
-Athlete & Social Media Influencer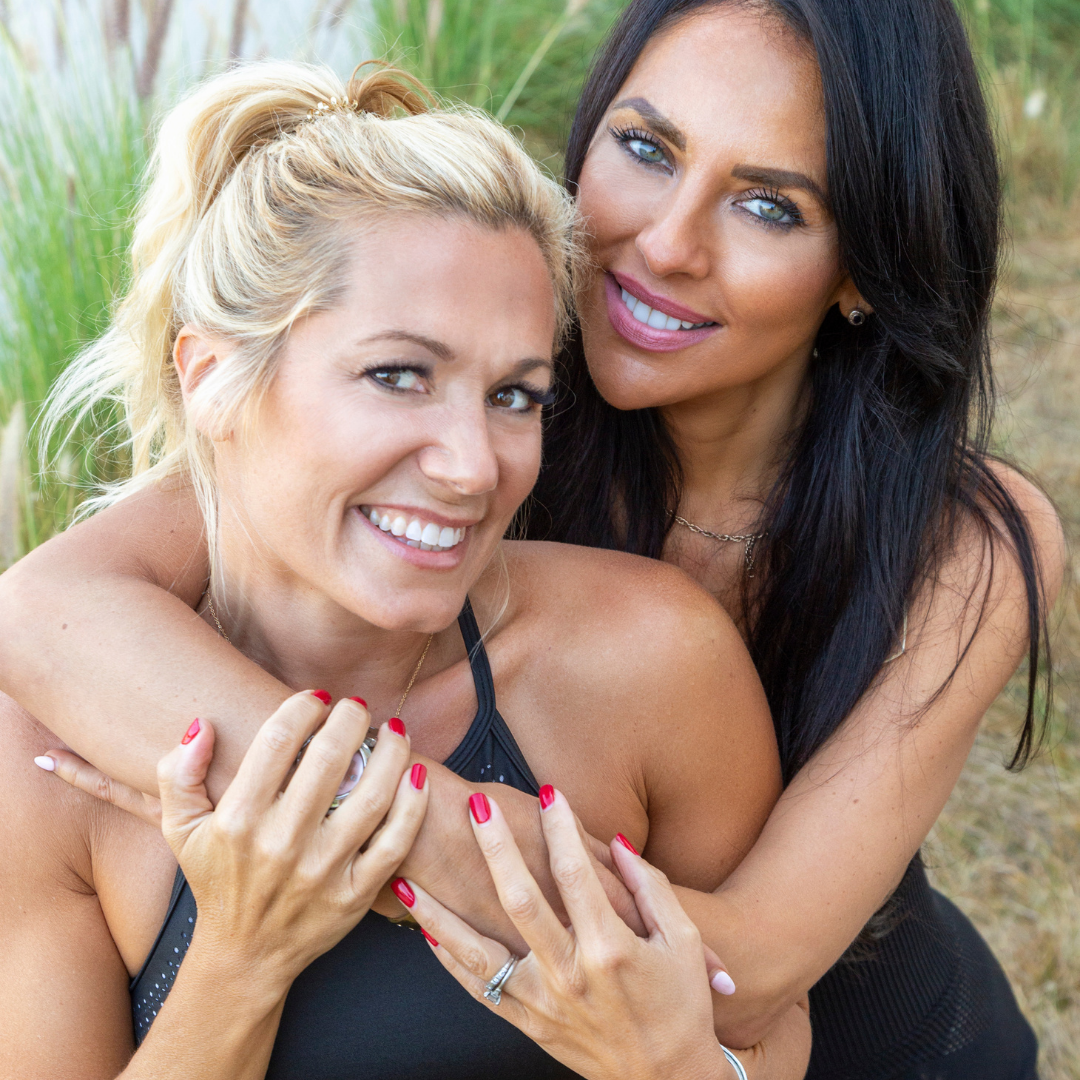 It's Like a Winning Lottery Ticket
"The easiest way I describe working with Laura is that it's like being handed a winning lottery ticket! Whatever I want to create she is able to help me get there. I've attracted the love of my life, I've landed a main role in the cast of an Emmy-nominated Netflix show, and I'm living happier every single day thanks to the tools and practices she's taught me. I used to set the bar but move it when I was feeling weak. Now I set the bar and hold the bar until it comes true."
--Vanessa Villela
Actress & Model
My #1 Mental Health Tool as a Psychologist
"As a board-certified clinical psychologist, I have access to every possible mental health resource. Laura's mindset classes are EXACTLY where I turn personally in times of my own stress. The past years have been rough with death, losses, injuries, surgeries and moving. Strong Confident Living is where I found strength, motivation and a profound sense of community. What makes this stand apart is how it gives people HOPE through simple physical and mental actions, one degree at a time."
--Dr. Patricia Alexander
Board Certified Clinical Psychologist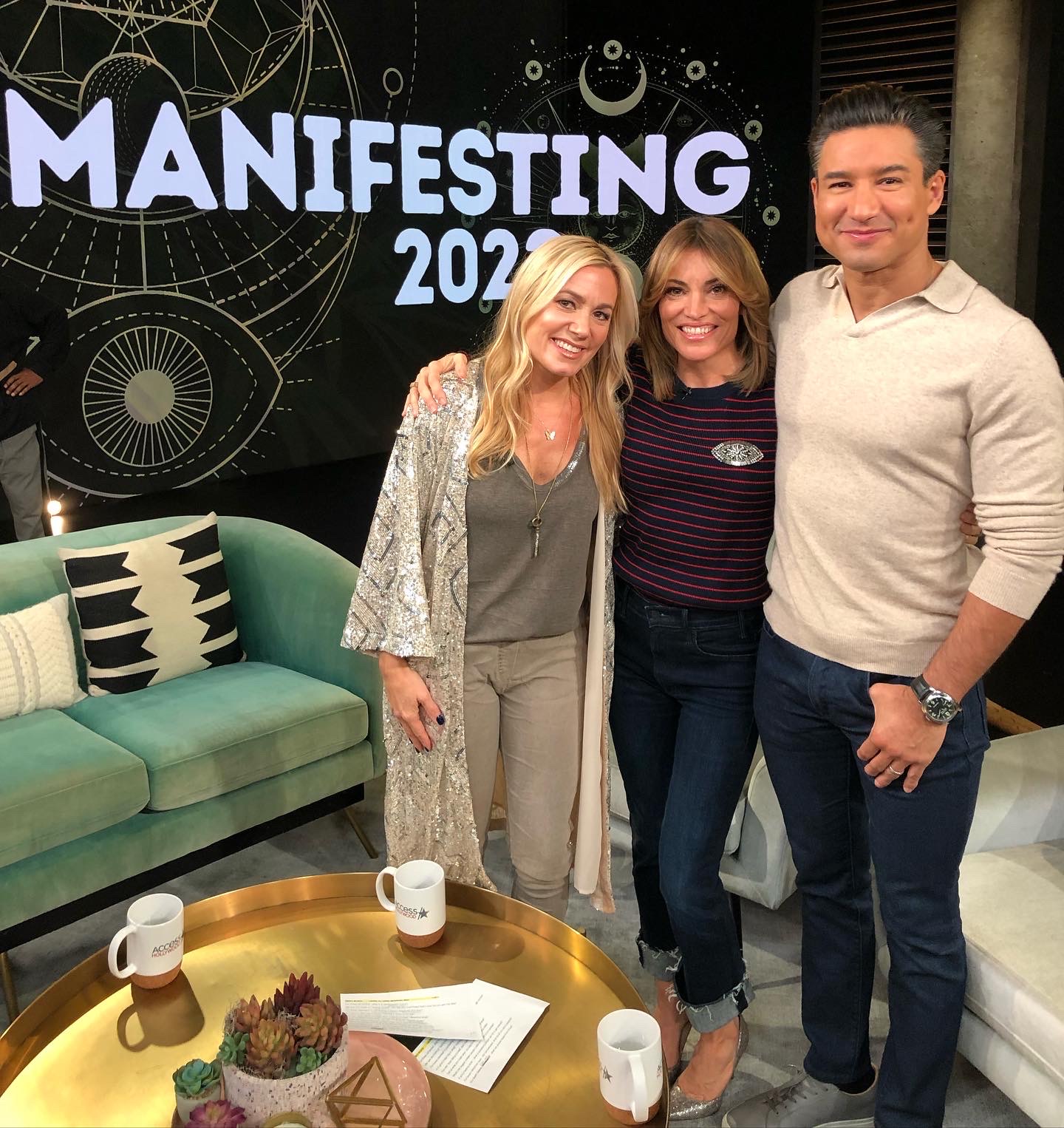 As Seen on Access Hollywood
How do you manifest the impossible? Laura was featured on NBC's national talk show, Access Hollywood. Mario Lopez and Kit Hoover interview Laura about steps to get started, what if you're feeling stuck, and what to do next if you are skeptical about being able to make change!
Click HERE to Watch Interview!
"I was blown away by how quickly Laura is able to hone in and offer practical advice"
Hi there -- I found my way to Laura through Selling Sunset (gasp -- guilty pleasure!!!) and booked a one-on-one coaching session with Laura. I was blown away about how quickly she is able to hone in and offer practical advice and guidance. We are all in different places on the journey and Laura has a keen ability to meet you where you are and shine the light on the next step forward. Her positivity is infectious, and her practicality is so reassuring. Something that I have enjoyed about the private group setting is seeing that our issues are so shared and feeling directly the support and encouragement of the others in the group. I would most definitely recommend this to anyone who is looking to learn, stretch, grow and... LEVEL UP THEIR LIFE & MINDSET. --Kate M
"Negative people no longer trigger me..."
Because of Laura's teachings, negative people (especially my own family members!) no longer trigger me. This coaching has taught me to flip fear to confidence, anxiety to calm, and much, much more. As I keep using the tools, fear will not be a part of my life any longer. That is just one of the things I was able to do for the first time in my life! I would highly recommend this course to others who are ready to step out of their current struggles and frustrations so they can live their lives as they always were meant to. Thank you. --Susan H
"It's uncanny how many opportunities have fallen into my lap..."
Laura's private group coaching has already changed my life. I have been a pessimist my entire life. I was always anticipating the worst. I admired positive people and aspired to be like them but assumed that was impossible. I just figured the negativity was part of my DNA and I would always be a negative Nellie. It is uncanny how so many opportunities have fallen in my lap these past few weeks. I'm already a new woman and I cannot wait to see what the future has in store for me. Thanks Laura for sharing your mindset knowledge with all of us. --Margie F
"As a therapist, I highly recommend Laura to other therapists, and my clients!"
Laura St. John is a genius Mindset Coach and Leader! She is providing the Roadmap to navigate around, up, over, or through the common human obstacles that each of us faces on this very human journey! Staying focused on the solution and changing the beliefs around the past, and bringing individuals into the Present Moment to create a heart-led Visionary Future. She provides the essential Tools to allow the Heart to Lead to the desired creation of the Optimal Dream Life! As a therapist, I find her grounded ways are so beneficial to the human mind, body, spirit journey, and would highly recommend Laura to other therapists, and my clients! She is the cherry on Life's Sundae! --Dulcinea C
Access to Laura's Step-by-Step Manifesting Course Included
Over the 6 weeks, you will follow the framework from Laura's signature Manifesting Course below, plus learn never-seen-before manifesting tools so you can take the content to a deeper level.
"If you have found Laura, then you have found the key to unlock your happiness...."
If you are ready to make a breakthrough in your life and step into the greatest version of yourself, then you are ready for private group coaching with Laura St. John!
For the past couple of years, I have felt stuck in a cycle of breakdowns due to life throwing curveballs my way. Not to mention, the world's energy shifting when March 2020 hit and me being the empath that I am, taking on the weight of the world. Shortly after the pandemic hit, I discovered "The Secret" and "Manifestation." I instantly felt a glimmer of hope but did not know where to begin so I bought a stack of books 4 feet high. This only created confusion and my spark began to dim once again. I needed guidance and I had no clue where or how to get it.
Then one day while vegging out on the couch with "Selling Sunset" on, I heard Laura come on. I replayed her segment at least 5 times in disbelief of what I was hearing/seeing before looking her up on social media. Was she the answer? I was a bit of a skeptic so I signed up for the 6-week access package. IMMEDIATELY upon listening to her 10 – 15-minute videos and daily lives on Instagram, my life began to shift. I reached out to Laura via Instagram and was so pleasantly surprised to hear back. She is truly invested in helping others. I still can't believe all the coincidences I have experienced and how some occurrences have felt borderline "creepy" or rather "magical."
Within a matter of 3 days, I changed my subscription to ensure I always had access to Laura's content and wished for the day to pick her brain even more! That day came sooner than expected when Laura announced she would be launching her 1st ever Private Group Coaching. Because it is so like me to hesitate once an opportunity presents itself, it took a little nudging for me to sign up and claim my seat in class.
Priceless. Speechless. Bliss. Collective Manifestation. Enlightenment. Clarity. Letting go. Peace. Confidence. And dreams coming to light are just a few of the words I would use to describe the Private Group Coaching with Laura.
I have gone my entire life feeling as if puzzle pieces were missing. I would look to people, places, or material things to try to fill this void. Little did I know the missing puzzle pieces were within me all along. I would not have known this if it wasn't for Laura taking us on a deep dive through flipping our perspective, trusting in the process, learning to get unstuck, and getting into action through sparking our imagination. While there are often bumps in the road, Laura gives you the roadmap of how to push through hardships and achieve your goals. We hold so much more power than we give ourselves credit for.
While it is a daily practice, the seeds are planted, and you will find yourself making changes to how you react until you blossom into the person you were meant to become. You will gain confidence and set boundaries by drawing the line in the sand. Doors that have been jammed shut will finally open. You will witness your manifestations coming true. You will witness others dreams come true. You will share in this joy, and you will find peace knowing there are similar souls in this world who care about not only their own dreams but others.
If you have found Laura, then you have found the key to happiness. By taking action and turning the key you will open the door to places that only lived inside your head.
Trust your gut. Love the process. Ignite the spark within you. Find gratitude in everything. And grow into the human being you not only deserve to be, but love. Cloud 9 has been waiting for you. Time to ride it!
Forever grateful for Laura and can't wait to watch the world shift in the right direction! --Mari
"I wish for everyone to take this course..."
I joined this course to let go of fear and frustration. To be a better mom and wife. To have peace within me. Truly was hoping to learn to let go of self-doubt and let go of fear and anger. Through this course I learned how to control my emotions and I learned to listen to my heart instead of my brain. I have learned not to let things get the best of me. I have learned to be more patient with myself and others, even my own husband and kids lol. I am more balanced and at peace. Laura is an amazing coach and I love her style of teaching us to become better versions of ourselves. She is understanding, is easy to talk to, and is direct :). I love private group learning because it's intimate and it's nice to get to know everyone in the community. I already recommend this to everyone in my circle to elevate to the next level. I wish for everyone to take this course. I appreciate you Laura more than you know and I thank you for teaching us to live the life we all deserve. <3 --Fatanah L
"I no longer need to look outside of myself..."
Everyone loves to teach strategy. You teach universal principles and several strategies that may work for your individual learning style. This separates you from the masses. One thing that I have learned about myself is that I was doing some of your teachings on occasion and not really recognizing that I was not that far off of the path to start. I was not broken; I simply needed coaching to raise my awareness. I would recommend this coaching to anyone who is simply willing to go to the next level in their lives. Your teaching style includes auditory, visual and kinesthetic methods so it will work for anyone who is willing to grow.I was surprised to understand and now believe that it was always inside of me, and I no longer need to look outside of myself. If you want to get to the next level in your life, you need next level coaching. This is the program for you. --Dennis S
"She puts the power back in your hands..."
Laura is an amazing mindset coach and human being. She takes the woo woo and makes it practical. Things you can do in your day to day to start seeing real results. I've been meditating, doing yoga and working on mindset for years. I've manifested things and have had real success, but Laura takes it to a whole other level! She shows you how to stop the battling and overthinking on the day to day and gives you real tools to flip it in the moment and start becoming who you want to be. She puts the power back in your hands and shows you how to stop letting the outside determine how you are feeling on the inside. If you decide to join Laura's course and do the work, watch out because your reality will start to change around you quite quickly!! --Jessica
This could have easily been $3000 or more!
I want to thank you for offering this course at such an affordable rate. Honestly you could have easily priced this workshop at $2500 or $3000. It is very generous of you as your desire is reach as many people as possible to set them into their power!
The 6 weeks were so practical with amazing life changing content and tools. I absolutely loved the energy you created in class and your availability the entire 6 weeks. You are very dedicated to this work. I honestly felt it was a one on one coaching because all your responses to my questions were sooo empowering and supportive!
Thank you! --Iram S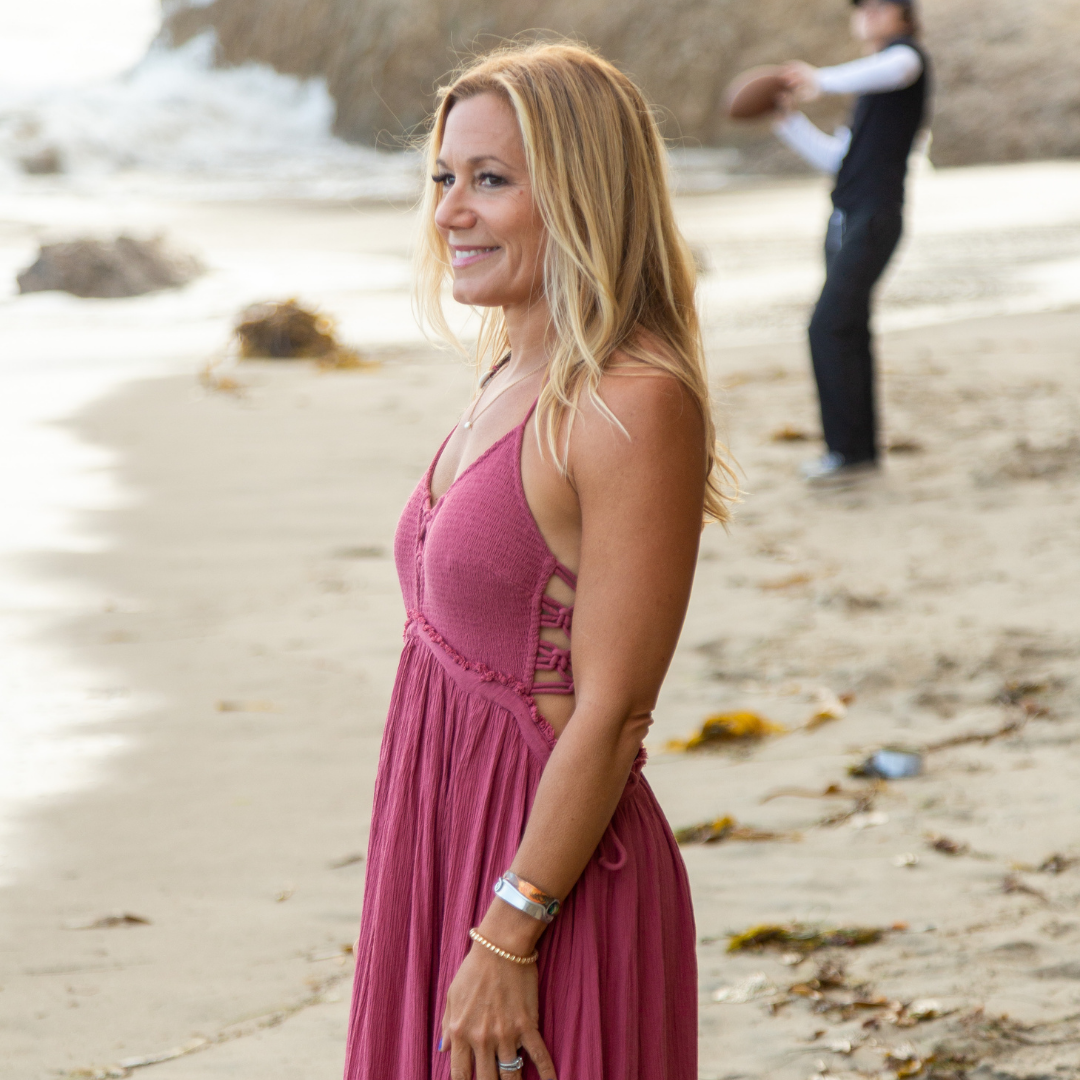 As a mindset coach, Laura St. John draws you in with her relatable girl-next-door appeal and radiates a positive energy that makes you feel welcome. Her deepest mindset lessons come wrapped up inside the everyday tips you need to get happy and stay on track. She is most widely known for teaching people how to flip their struggles, and use them as fuel towards their goals. As a child, Laura's parents taught her the importance of seeing life without labels or limits. Laura's genius shines brightest when she helps you sharpen your imagination and step into a new version of your life. Sought out by celebrities, athletes, and top CEO's, Laura's true passion lies in bringing her mindset lessons to the masses so that everyone can manifest the life they deserve.
FAQ
How much interaction is there with Laura St John?
You get to privately interact with me at least 2x a week for 6 weeks! Beyond those 12 hours of zoom meetings, you also have an area where you can post "ask Laura anything" where you can interact with me in Q&A formats. You get a whole lotta Laura St John time, attention and care that carefully gets crafted into this intensive 6 week format.
If I was part of previous groups with Laura, can I join again?
Absolutely! You may join again. NEW this time around we will be doing "lesson extensions" to each lesson for those ready to take a deeper dive. Plus, each time you go through these 6 weeks you will tap into a deeper dimension of growth. You get the same $100 off as members.
What if I can't make the live coaching days?
There are no requirements whether you tune in live or watch recordings. You can choose either or both sessions weekly. All sessions are recorded and posted within 24 hours with action steps for you to do. Tune in live as often as you can!
What kind of support is there?
There is a private group Q&A page built into the program, so you can post questions there and they will be answered each week. The positive momentum of the entire group also becomes an extension of the support system.
What if I'm already in Laura's self-paced courses?
If you love my 10-15 minute self-paced content, then you will LOVE private group coaching with me! It will be a perfect addition. You will reinforce what you already have learned and take it to a much deeper level!
Are any scholarships available?
Yes! Laura runs a specific scholarship based opportunities each session.
Is there a discount for members?
Yes! It's $100 off the regular $550. Please email [email protected] to learn about discounts and payment plan options if you're already a monthly member.
Any other questions? Please email [email protected]